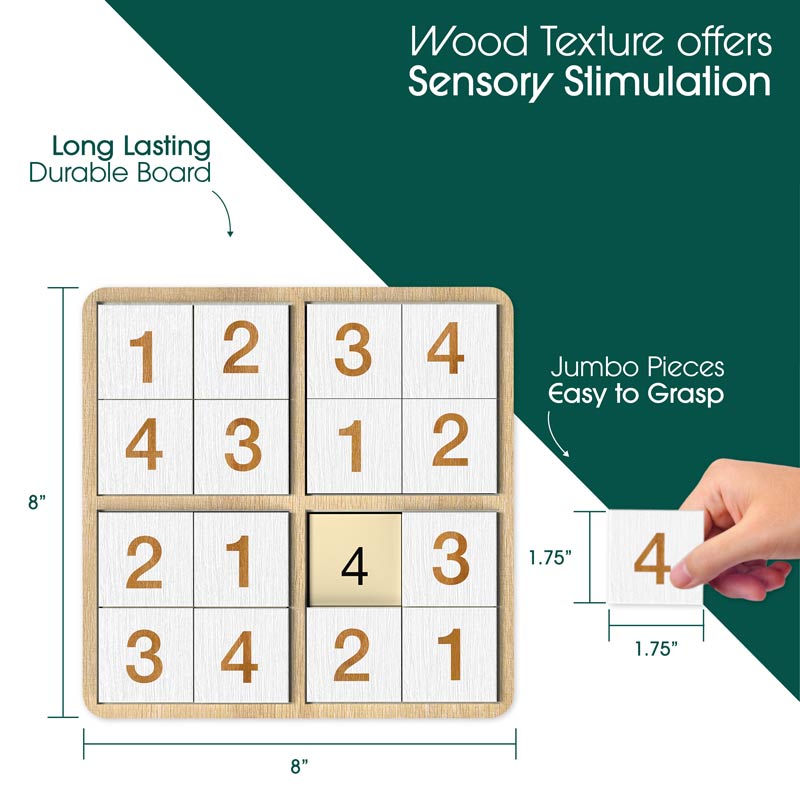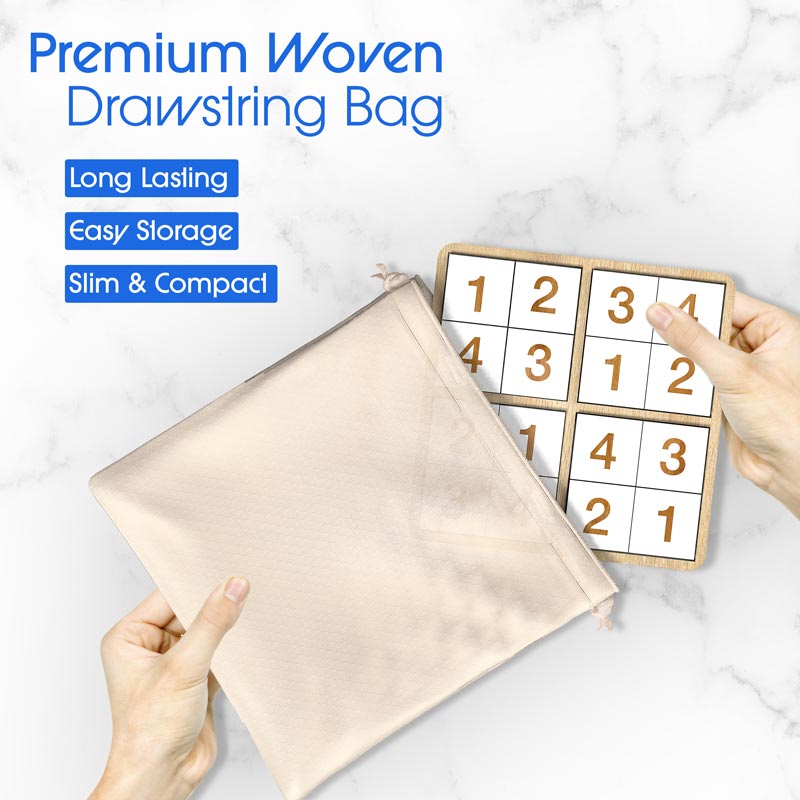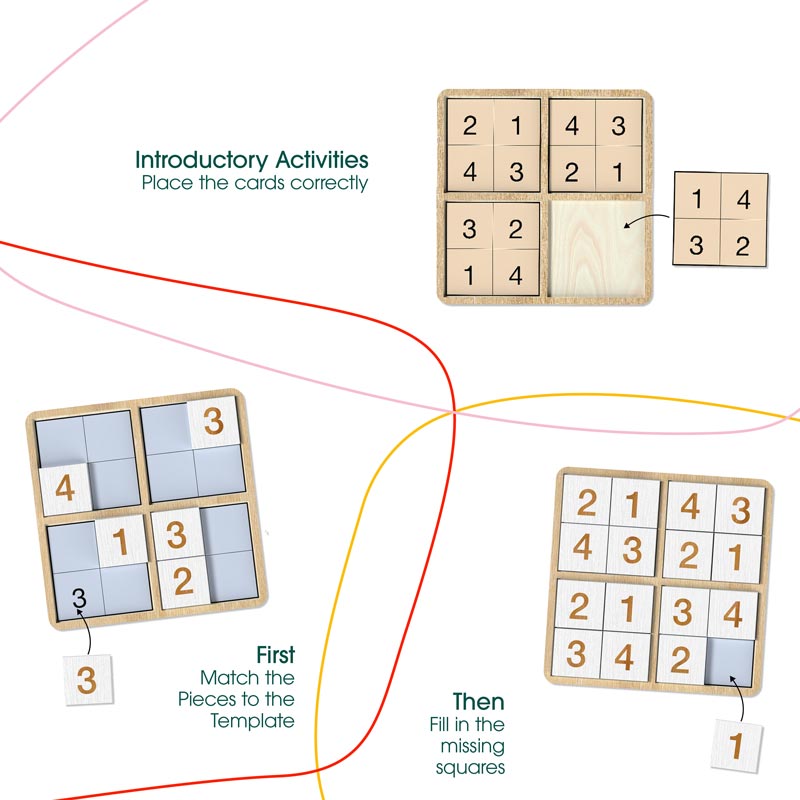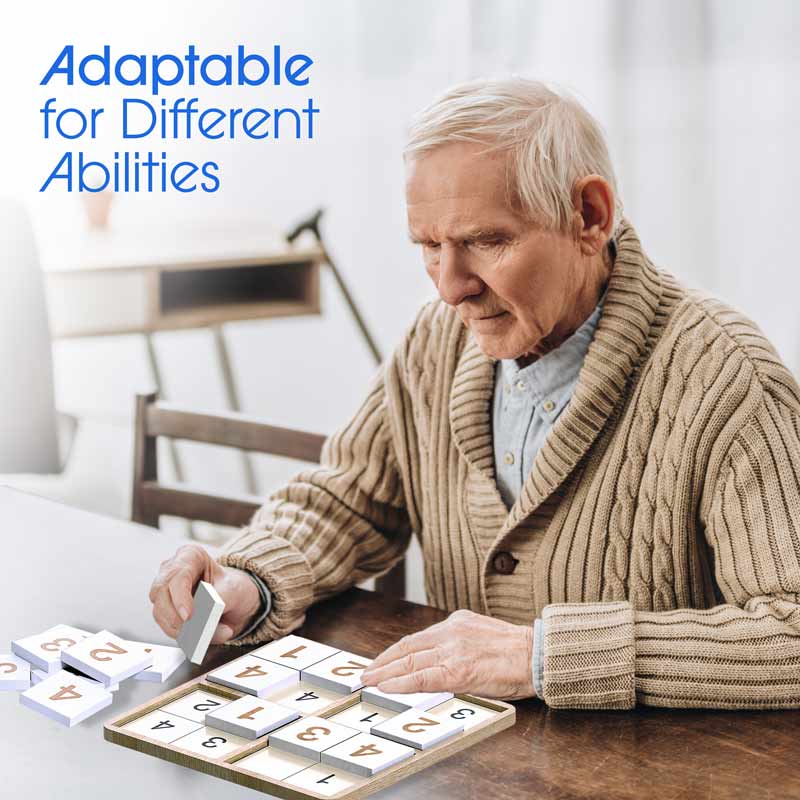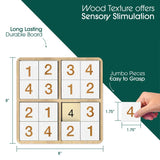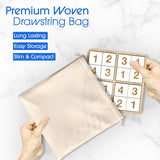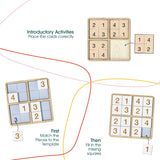 Easy Sudoku Game
Delight in the challenge of our Easy Wooden Sudoku Game! Seniors will love the satisfaction of fitting each number into its proper space on this durable and reusable board. The woven storage bag, 12 number pieces, and 24 Number Templates make it a perfect fit for your home or care facility, and a great way to sharpen cognitive skills. Try it today!
The Details

Play this simplified yet highly engaging sudoku exercise, designed for people with Alzheimer's, memory loss, dementia, and stroke patients. Help them flex their brain muscles while enjoying their favorite pastimes without too much struggle or confusion with our elderly activity that only includes numbers 1-4.  

Spend quality time with your senior family members with this wooden dementia product sudoku game. Our Alzheimer's activity will help your mom, dad, grandma, or grandpa feel a sense of accomplishment as they complete our simplified sudoku challenge.

Convenient Size 

Our convenient board is large enough for easy play yet streamlined for easy storage. The chunky pieces fit perfectly in adult hands, helping to restore fine motor skills following a stroke or dementia.  

Woven Storage Bag 

Slip the board, the number pieces, and the square cards into the woven storage bag designed to keep these durable pieces safe and ready for play.

How to Use

3 Challenge Levels 

Our versatile dementia activities for seniors are adaptable to provide a satisfying challenge for a variety of different abilities: 

Start at the introductory level by placing the cards correctly on the board  
Progress to the intermediate stage and put one missing piece on each template 
Finally, try the advanced board with two missing pieces
Great Quality Game
Very nice game. Sealed and packaged well. I believe we will receive a lot of enjoyment from this game.
Simplified Sudoku for Seniors
We help stroke patients, those suffering from memory loss, and older people with Alzheimer's enjoy their favorite pastimes in a simplified format. Our sudoku puzzles are engaging and easier to navigate, with just four numbers needed to complete the sudoku board.
Encourage
Engagement
Promote
Concentration
Sensory
Stimulation
Easy to Hold Number Pieces
Our 1.75x1.75" puzzle pieces are designed for adult hands and facilitate independent playing for dementia patients. The prime quality wooden pieces add a sensory element, making this elderly activity comforting to play with smoothed sides.