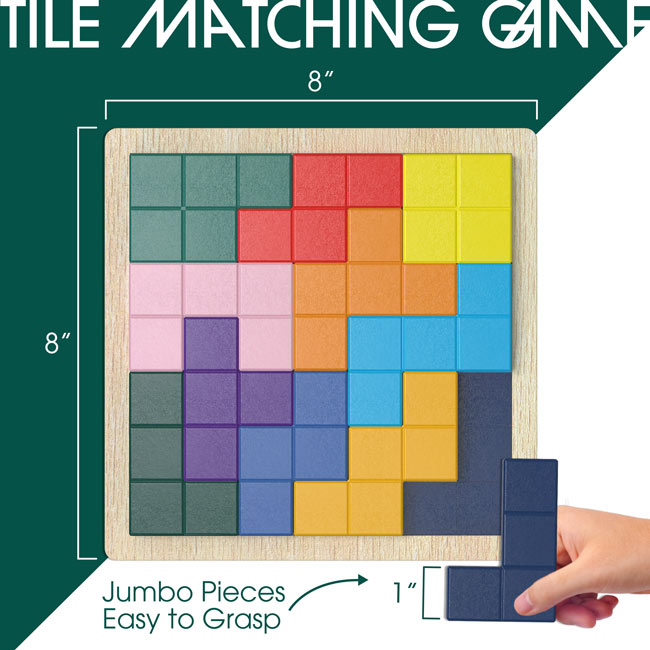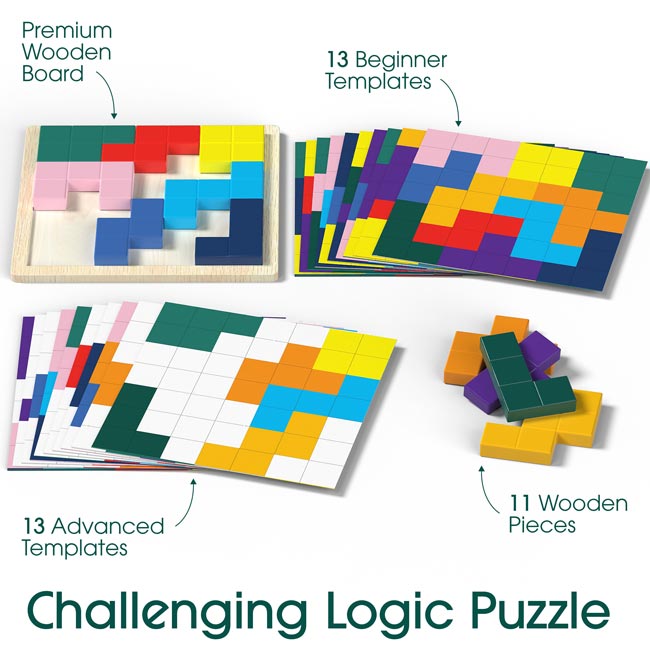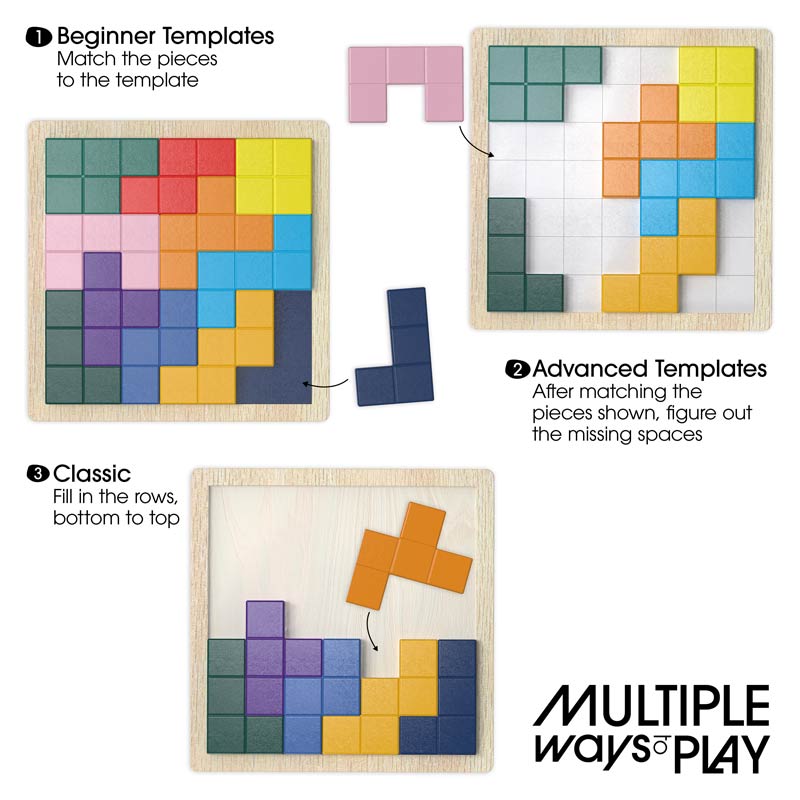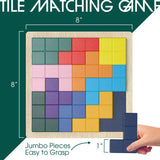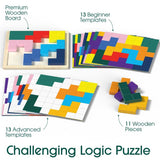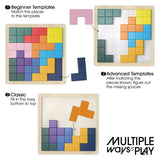 Wooden Tile Matching Game (8x8" Board)
Stimulate the imagination with this classic Wooden Tile Matching Game! With an 8x8" board and 8 colorful blocks crafted from prime-quality wood, seniors will enjoy hours of creative, interactive fun. Included in the package are 26 templates. Discover the delight of matching and creating while exploring a world of possibilities!
The Details

Tile Matching is a much-loved classic pastime, which is why we have created a colorful 3-dimensional version as an Alzheimer's activity. The thick, wooden pieces are easy to hold, and the bright colors make it effortless to differentiate between the blocks. 

 Reminisce while playing your favorite game, boosting your fine motor skills, and developing your logical abilities with this fun elderly activity.

Prime Quality Wood 

Playing Tile Matching will never feel better than with our durable and sturdy set. Each piece is crafted from premium wood and is the perfect thickness for adult hands, facilitating easy playing for those with reduced dexterity levels.  

Brain Training 

Tile Matching is a game that blends logic with planning, but our 3D version also boosts fine motor skills! This dementia product makes an ideal gift that your loved one can play with independently or with you.

How to Use

Adaptable Difficulty Levels 

Adjust the details of the game to suit the abilities of the player by changing between the 13 beginner templates and 13 advanced templates included.  

At the beginner level, the player must match the blocks with the pieces on the image. 
The advanced level has gaps — they must use logic to deduce the solution.
Go freestyle and play classic Tile Matching, starting from the bottom and working up. 
Senior-Friendly Tile Matching Game
Relax, unwind, and have some fun with this 3D Tile Matching board designed for stroke patients and people with Alzheimer's and dementia. This classic pastime provides endless entertainment for seniors, discovering the right way to connect the puzzle shapes on the board.
Encourage
Engagement
Promote
Concentration
Sensory
Stimulation